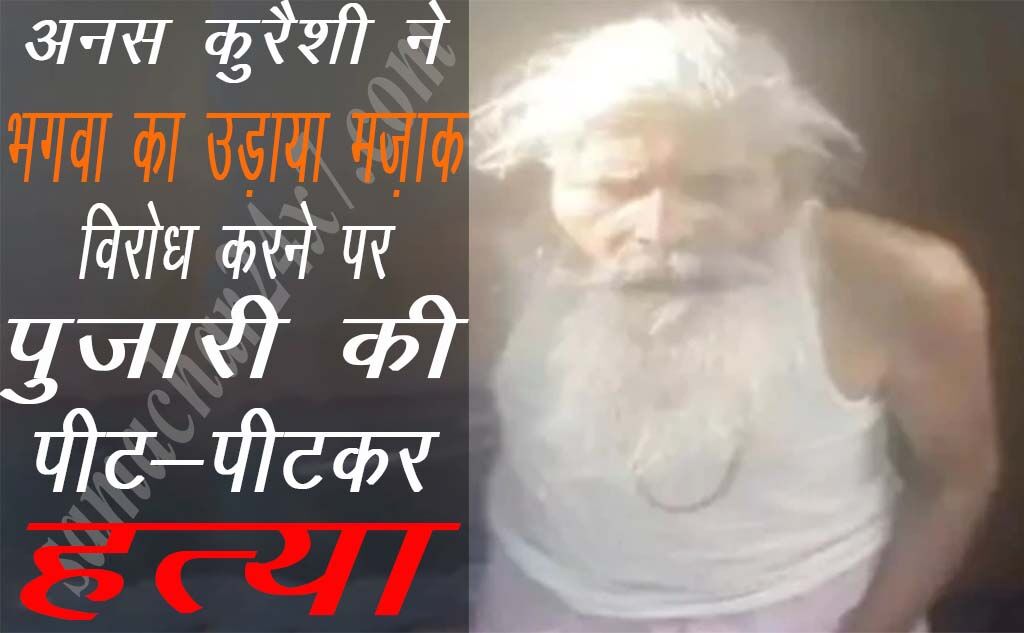 The incident is from Bhavnpur in Meerut, Uttar Pradesh. There is a Shiva temple in Abdulapur market.
The case of the beating of two sadhus in Palghar in Maharashtra created a stir across the country. Now one such case has come up in Meerut, Uttar Pradesh. Here the monk of the Shiva temple is brutally beaten to death. Peoples from Muslim community have been accused of murder.
The incident is from Bhawnpur in Meerut, Uttar Pradesh. There is a Shiva temple in Abdulapur market. It is being told that Kanti Prasad of the village had a shop in the temple itself and he was also the vice chairman of the temple committee. He also used to watch the work of the priest along with cleaning the temple.
It is being told that Kanti used to put a saffron attire in the neck and wore yellow clothes. On Monday, Kanti went to Ganganagar to pay electricity bill. It is alleged that while returning, a muslim man "Anas Qureshi" of the village near Global City made an alleged religious comment and mocked Kanti's saffron attire.
Kanti protested against mocking Anas, after which an argument ensued between the two. It is alleged that Anas beat up Kanti on the road and ran away. From there, Kanti somehow reached the village and went to Anas's house and complained about his actions.
Kanti was at Anas's house when he came back. It is alleged that Anas once again, along with his family, thrashed Kanti again and ran away with the bike. When the family members of Kanti received information about their beating, they took them to the police station. His condition deteriorated here.
The family members rushed to the hospital with Kanti where Kanti died while undergoing treatment at the medical college. On the complaint of Kanti Prasad, the police registered an FIR against Anas for making religious remarks, assaulting and threatening to kill him. Kanti died during treatment on Tuesday.
On the information about the death of the monk, many Hindu organizations reached the police station and started creating a ruckus. Police has said that the accused has been arrested and sent to jail, other accused are being searched. Seeing the tension, the force was deployed in the village.
An indictment has been registered in the above case, in which an accused has been arrested and sent to jail.

— MEERUT POLICE (@meerutpolice) July 15, 2020